State of Nature in Catalonia 2020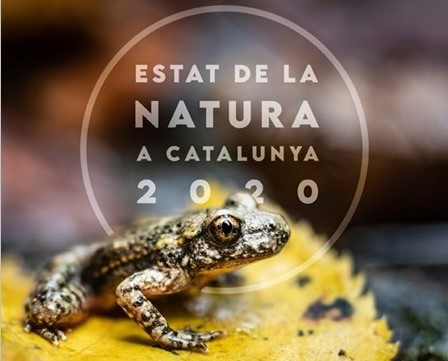 The report shows that population sizes of vertebrates (fish, reptiles, amphibians, birds and mammals) and invertebrates (butterflies) have fallen an average of 25% in Catalonia since 2002. This trend has been calculated through an adaptation of the Living Planet Index (LPI); an indicator adopted by the United Nations to measure the state of the world's biological diversity. The Catalan LPI has been calculated from information for 321 species for which long-term monitoring data are available.
The biodiversity loss exposed in the report, however, is not the same in the different environments or habitats: freshwater species have suffered the largest declines (54%), followed by species that live in agricultural environments and meadows (34%) and species living in forests and shrubs (12%). For marine species, although there are signs of bad conservation situation, there is not enough data to make a statement.
The report also focuses on identifying which human activities are affecting species populations in the different environments or habitats, thus providing information to guide conservation management actions so that species recoveries can be better promoted. Land use changes, mostly based on land use intensification combined with land abandonment, are pointed out as the main direct drivers of this biodiversity loss. Climate change and invasive alien species are also having a big impact on native wildlife populations.
This report integrates and analyses data from more than 40 research organizations, universities, administrations, private associations, NGOs and hundreds of volunteers engaged in citizen science projects, to provide a comprehensible piece of work capable to inform the future conservation priorities and strategies. The study has been conducted by members of the Forest Science and Technology Centre of Catalonia (CTFC), the Ecological and Forestry Applications Research Centre (CREAF), the Catalan Institute of Ornithology (ICO) and the Institute of Marine Sciences (ICM) with the support and collaboration of the Department of Territory and Sustainability (DTES) of the Catalan government.
---