ECOLAND creates the "Biodiversity Information Facility" BIF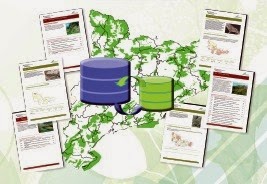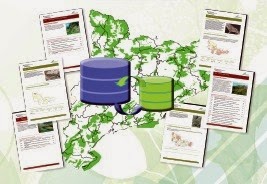 ECOLAND creates a new facility for biodiversity research: the Biodiversity Information Facility (BIF).
BIF is devoted to organize and standardize available biodiversity data (species distribution, monitoring, natural history traits, amongst others), and related ecological factors (environmental information and human pressure descriptors). These structured information should facilitate the access of the best available information in decision making processes, when dealing with specific questions in hot conservation problems and when developing ecological research on species responses and ecosystem dynamics in a rapidly changing world.
Thus, the new facility is strongly oriented at making biodiversity information more relevant and accessible to policymakers, managers, researchers and other users from governmental and non-governmental organizations. Key products include the design and development of primary biodiversity information systems shaped in data forms, maps and web servers, but especially applications based on data integration and analysis using complex methodologies from ecological research.
Examples include using models to inform conservation policies, designing conservation priorities in protected areas, and combining biodiversity forecasts and indicators to assess global change impacts.
————————————————-
La nova Infraestructura sobre Informació de Biodiversitat (IIB o BIF en anglès) d'Ecoland és una nova eina de treball que pretèn contribuir a ordenar i estandarditzar la informació actualment disponible sobre biodiversitat i sobre les factors ambientals que la determinen (condicions ambientals, pressions derivades de l'activitat humana) amb l'objectiu d'utilitzar la millor informació disponible per guiar la presa de decisions, facilitar la resolució de problemàtiques plantejades des de les polítiques de conservació i la recerca ecològica.
Així, la seva activitat està fortament orientada a facilitar l'accés a la informació rellevant sobre biodiversitat segons les necessitats específiques dels responsables polítics, gestors, experts, investigadors i altres usuaris d'entitats governamentals i no governamentals. Els productes clau que desenvolupa inclouen el disseny i la documentació d'informació primària en bases de dades, mapes i servidors web, però sobretot productes d'informació més elaborats basats en l'aplicació de metodologies provinents de la recerca ecològica.
Alguns exemples son els destinats a espacialitzar i prioritzar els recursos per la conservació, basats en tècniques de modelització de la distribució d'espècies i en anàlisis de eficàcia d'espais protegits, o bé per avaluar i predir les conseqüències de determinats canvis ambientals, basats en el càlcul d'indicadors i en el desenvolupament d'escenaris ambientals passats i futurs.
---
---