New article: Dartford Warbler, unplanned fires and biodiversity conservation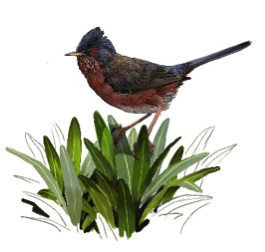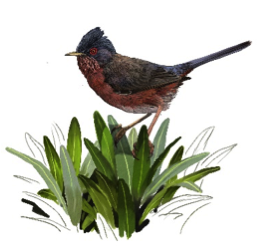 Mediterranean landscapes are highly dynamic systems. Climate change is one of the most powerful driving forces of these dynamics and, in the Mediterranean basin, its severity has markedly increased in recent years. However, climate change impacts on biodiversity are often also indirect through changes in disturbance regimes Fire is a critical factor in the Mediterranean and is likely to drive landscape change effects over large areas.
The Dartford Warbler was recently evaluated on a global scale as Near Threatened in the IUCN Red List, since it is declining at a moderately rapid rate. Declines in the core populations in Spain are largely responsible for the estimated overall decline of the species due to habitat degradation and modification and climate changes. For this study, Dartford Warbler occurrence data were acquired at two different spatial scales from: (1) the Atlas of European Breeding Birds (EBCC) and (2) the Catalan Breeding Bird Atlas (CBBA). Habitat suitability was modelled using five widely-used modelling techniques in an ensemble forecasting framework (BIOMOD2).
Our results thus highlight the need to take the spatial interaction among climate change, fire-mediated landscape dynamics and fire management policies in highly dynamic and fire-prone ecosystems into account to accurately predict habitat suitability changes of early-succession bird species in a context of land abandonment. Fire management programs must be integrated into conservation plans to effectively preserve sparsely forested and early-succession habitats and their associated species in the face of global change.
---
---