Servidor d'informació sobre els efectes del canvi climàtic (www.ecco.cat)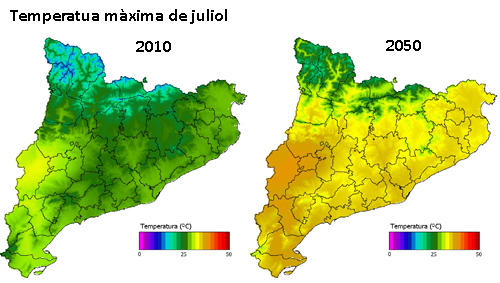 The Online server on the effects of climate change on birds and their habitats has as a main objective to introduce the reader to the impact that climate change is having on habitats using bird populations and their responses as study models.
The project relies on research conducted by the Catalan Ornithological Institute (ICO) and the ECO-LAND groups at the CTFC and targets the general public.
——————————————————————-
El Servidor d'Informació sobre els Efectes del Canvi Climàtic en els Ocells i els seus Hàbitats té com a objectiu divulgar l'impacte del canvi climàtic en els hàbitats de Catalunya a partir dels canvis detectats en les seves poblacions d'ocells, possiblement el grup biològic més ben conegut.
Per facilitar la comprensió del problema i la conscienciació social, es proporcionen exemples propers estructurats en els següents apartats: Efectes, amb dades de l'afectació del canvi climàtic sobre les poblacions d'ocells de Catalunya; Ocells i hàbitats, amb fitxes d'ocells i hàbitats afectats pel canvi, Prediccions, amb cartografia de la distribució prevista per a quatre espècies a mitjans del segle XXI sota diferents escenaris d'emissió de CO2 i, finalment, Documents, amb els resums dels principals estudis sobre les conseqüències del canvi climàtic en ocells. A més, us animem a realitzar el Test d'actitud personal envers l'escalfament global i a deixar els vostres comentaris i dubtes que mirarem de respondre personalitzadament.
---
---